providing tomorrow's solutions today
Universolutions received a small business innovative award for our proposal evaluation system. Our warrant management system has helped in increasing efficiency and creating a paperless environment to our clients.
We consider ourselves successful only when our client is 100% satisfied with our performance.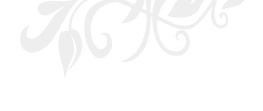 Contact Info
Universolutions, LLC.
6365 Rolling Mill Place, Suite 101
Springfield, VA 22152
By Phone:
+1 703-313-9777
+1 571-481-4248
Career Opportunity
Windows Administrator
Universolutions is seeking a Windows Administrator to provide on-site support to EDW (Enterprise Data Warehouse) team located in metro accessible Washington, DC.
Duties and responsibilities include:
Address EDW technical issues originating from Help Desk tickets, interface with internal teams as required and communicate the resolution back to the end user.
Maintain and update documentation related to EDW operation and support.
Track and organize system usage metrics via Excel and the Business Objects Administration tool.
Assist with production application execution and administration.
Devise solutions for solving basic customer problems.
Strive to improve technical expertise through the identification of new processes and technical alternatives to resolve problems and/or make general system improvements.
Utilize Business Objects to create, manage and view reports.
Perform daily monitoring activities of production systems.
Monitor Windows Patching and Updates
Evaluate new software versions with Windows Machines and Business Objects Software
Navigate and install new versions of IIS
Migrate IIS based applications
Monitor IIS usage and report
Perform other duties as assigned by the Operations Manager.
Education and Experience Requirements:
Bachelor's degree in Computer Sciences or related discipline
3 - 5 years of relevant experience in technical support / analysis
2 - 3 years Windows Administration experience
Experience with IIS 7.0 preferred not required
MCTS certification preferred but not mandatory
Must have the ability to work in complex, multifaceted environment
Position requires strong business/technical oral and written communication skills
Due to the nature of the work and contract requirements, US Citizenship is required
Position will be based in Washington, DC.
Send your resume to: hr@u-email.com with expected salary.
Mention Windows Administrator in subject line.
---