providing tomorrow's solutions today
Universolutions received a small business innovative award for our proposal evaluation system. Our warrant management system has helped in increasing efficiency and creating a paperless environment to our clients.
We consider ourselves successful only when our client is 100% satisfied with our performance.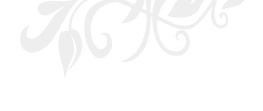 Contact Info
Universolutions, LLC.
6365 Rolling Mill Place, Suite 101
Springfield, VA 22152
By Phone:
+1 703-313-9777
+1 571-481-4248
Our Clients
U.S. Department of the Army
The U.S. Department of the Army selected the Contracting Officer Management Information System (KOMIS), created by Universolutions, to process warrants of contracting officers. KOMIS is part of the Virtual Contracting Enterprise (VCE) of the U.S. Department of the Army and deployed throughout all agencies within the Army. These agencies consist of the Army Contracting Command (ACC), Mission and Installation Contracting Command (MICC), National Guard Bureau (NGB), U.S. Army Corps of Engineers (USACE), U.S. Army Health Contracting Activity (Provisional) (USAHCA(P)), U.S. Army Intelligence and Security Command (INSCOM) and the U.S. Army Medical Research Acquisition Activity (USAMRAA).
Universolutions customized the KOMIS system as per the requirements of the U.S. Department of the Army. KOMIS allows users to request warrants online and track the status throughout the review process. The system automatically verifies the requirements needed for the requested warrants. It generates the warrant certificate and appointment memo after approval and allows to sign electronically. Additional features include processing Change in Authority requests, Name Changes, Suspensions & Reinstatements and Terminations to warrants in the system. It is also a managerial tool that generates several reports, which assists in the senior management level decision making process. The system is a knowledge repository for all warrant data.

---
USACE
Prior to the deployment of KOMIS, the U.S. Army Corps of Engineers used the Warrant Management System (WAMAS) developed by Universolutions, LLC. The system assisted the top management at the headquarters as well as the Regional PARCs, Regional Contracting Chiefs and District Contracting Chiefs in tracking approved warrants. This is an enterprise system, which had 42 districts and 7 regions from all over the world accessing the system. The system allows to submit warrant applications online and automatically verifies the education, training and experience required for warrants with different levels. It also allows reviewing applications, approving or disapproving applications online and generating warrant certificates. This is an intranet based system which was developed based on federal acquisition requirements and army contracting guidelines. We also transferred all legacy data into the system and provided training and helpdesk support.
Universolutions also developed an online system called the NCO Metric System, which analyzes thousands of performance related data including financial data and generates PowerPoint slides with over 200 charts and graphs for quarterly senior management DMR and CMR meetings. This system has a user interface to allow data entry from all districts and centers of USACE. We also built a data integration module to transfer data from several other systems. In addition to the system design and development, we provide hosting, help desk and O & M support as well. We also perform data verification and validation services for the same project.
Universolutions analyzed, designed, developed, trained and piloted the implementation of the Proposal Evaluation and Management system for the U.S. Army Corps of Engineers. Universolutions developed algorithms to program technical and price evaluation which uses color codes for technical evaluation and weights for price realism and risks.
We developed several other tools for the U.S. Army Corps of Engineers Office of the Principal Assistant Responsible for Contracting (OPARC) that enhance management and promote standardization and efficiency in the contracting process for the wide variety of procurements handled by the Corps. These include the development, installation and support of the following:
Web based Contract Audit Follow-up System
Paperless Service Contract System
PARC Reports Management System
Performance Work Statement Library
IDIQ Contracts Web based Access System
Career Management System
Tele-Contracting System

---
General Services Administration (GSA)
Universolutions customized its COTs system KOMIS for GSA as per their requirements. We provided a complete suite of services for this system to GSA including a user license to use the system, secure hosting, help desk support, enhancements as needed, legacy data migration, data validation, training and operations and maintenance support for this system.
KOMIS (Contracting Officer Management Information System) is a comprehensive system developed to track contracting officers' continuous learning points (CLPs), evaluate applications and approve warrants, FAC-Cs and FAC-CORs online. It incorporates a complete life cycle of warrants from requesting a warrant to reviewing and approving warrants at different levels. It is a role based system with access control based on user type. It has a feature to assign evaluators (reviewers) to specific warrant/FAC-C/FAC-COR applications. It also allows to enter and track every CLP earned by contacting officers (KOs) and contracting officer representatives (CORs), including the feature to see if the required CLPs are met in a 2-year time period. It has a post warrant approval tracking feature to ensure contracting officers are meeting the requirements to maintain warrants. This system allows to generate detailed managerial reports in multiple customized formats.

---
U.S. Department of Veterans Affairs
Universolutions developed a VA Research Information Online system. It is a medical research compliance system that approves and tracks human research, animal research, chemical use and inventory, bio hazard and radio isotopes use, etc. The platform used for this system was .Net 2.0, SQL Server.

---
The World Bank
Universolutions developed the Business Planet system for the World Bank. The Business Planet interactive tool is a knowledge management system of the World Bank/International Finance Corporation (IFC) for policy makers, investors, donors and researchers. This interactive tool is based on Google maps.

---
IFC
GBI Department:
Universolutions developed, hosted and maintained an ecommerce site for IFC. This site is used for promoting and selling artisan products from around the world. Universolutions also designed graphics for a multimedia KIOSKs system, which is used as a multimedia touch screen tool to generate awareness about developing countries and products made by grassroots level people from developing countries.
CBI:
Universolutions provided data verification services to IFC. Under this contract, Universolutions verified all scanned data for any error and also made data more usable.

---
U.S. Department of Education / eSOURCE
As a subcontractor of e-Source Technologies, Universolutions has worked on two significant projects for the U.S. Department of Education:
G5 – The Future of Grant-Making system analysis
FMLOB Business Case Analysis
Universolutions assisted in the build/buy analysis of the grant management system by performing a function point analysis. The function point analysis was done in order to determine the size and complexity of the G5 requirement. The detailed counts were developed for:
GAPS (Grant Management Systems)
eGrants; and
SRA "to be" requirements
Universolutions assisted in the cost analysis and function point analysis for the business case analysis of FMLoB (Financial Management Line of Business) for the U.S. Department of Education. The project was led by KMPG.

---
National Guard Bureau
As a subcontractor to SCI, Universolutions performed the following tasks for the ChalleNGe program of the National Guard Bureau:
Program evaluation
Resources management
Program data tracking and analysis
Annual report preparation
Longitudinal study (baseline survey)
Universolutions successfully evaluated the ChalleNGe program in 31 program sites which took place within 27 states, including Alaska, Hawaii and Puerto Rico. Universolutions also conducted resources management evaluation of all program sites as well as executed a longitudinal study (baseline surveys) of graduated students from the ChalleNGe program. We helped develop, host and maintain a secure and PII Compliant, web-based system called the ChalleNGe Monitoring and Evaluation Information System (CHAMEIS). This system documented all aspects of over 40,000 program participants' activities and featured an automated statistical analysis tool to generate real-time charts and graphs for executive level presentations. We provided certification training for all system users and maintained a 24/7 helpdesk support line to ensure the best results.

---