providing tomorrow's solutions today
Universolutions received a small business innovative award for our proposal evaluation system. Our warrant management system has helped in increasing efficiency and creating a paperless environment to our clients.
We consider ourselves successful only when our client is 100% satisfied with our performance.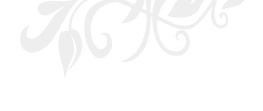 Contact Info
Universolutions, LLC.
6365 Rolling Mill Place, Suite 101
Springfield, VA 22152
By Phone:
+1 703-313-9777
+1 571-481-4248
Introduction
Universolutions, LLC. has a strong commitment to privacy on the World Wide Web. We want our website to be useful and informative to you and to provide a means for you to obtain information about Universolutions, LLC. and the ways in which we can help you. You may thus have the opportunity to provide personal information through this site. This statement sets forth Universolutions, LLC. privacy policy for universolutions.com and describes the procedures we follow to respect the privacy of visitors to this site and their information.

Collection of Information
If you are merely visiting our website, you are not required to provide any personal information and Universolutions, LLC. does not collect any personal information about you. If you would like to learn more about Universolutions, LLC., you will have the opportunity to provide information so that we can contact you. We will ask you for basic contact information such as your name, company affiliation, job title, physical mailing address, email address and telephone number.

In the future we anticipate using "cookies" in some areas of our site. A cookie allows our site to store pieces of information in your browser and to give your browser an identifier used only on our site, without identifying you. A cookie tracks navigational habits on a website and thus would allow us to customize services to the interests of the user and to determine which areas of the site are more popular than others.

If you do not want to receive a cookie from universolutions.com, most browsers can notify you when a cookie is offered and permit you to determine whether to accept it or not. If you are not sure whether your browser has this capability, you can check with the software manufacturer or your Internet service provider.

Use of Information
Currently, Universolutions, LLC. will use your personal information only to contact you to provide information about our company and services. In the future, as we add features to our site, you may have the opportunity to provide information to register for certain areas of the site or to participate in various online initiatives. In each instance, Universolutions, LLC. will use your information only for the purpose for which you provided it. You will always have the opportunity to opt out of providing information or to request that we remove your information from our records. If you so choose, you will still be able to access and use universolutions.com.

Disclosure of Information
Universolutions, LLC. will not sell, distribute or disclose your personal information or otherwise share it with a third party. We will not use cookies to collect or distribute information to third parties for any purpose. We will not collect or compile personally identifying information to third parties for unsolicited marketing activities or for consumer marketing initiatives.

If features are added to universolutions.com that involve the potential sharing of information with third parties to better serve you, we will ask for your express permission first.

The only other circumstance in which we would disclose your personally identifiable information would be if we are required to do so by law through a subpoena, search warrant, court order or other legal process.

Security
Universolutions, LLC. has technological and operational security functions in place to protect personally identifiable information from loss, misuse, alteration or destruction. Only authorized Universolutions, LLC. personnel with a need to know will have access to personally identifiable information. Such personnel have agreed to maintain the confidentiality of such information.

Links to Third Party Sites
Our website may link to a third party. Universolutions, LLC. assumes no responsibility for the information practices of sites to which our site provides links. You should review each site's privacy and security policies to determine such practices and whether you wish to disclose personally identifiable information on them.