providing tomorrow's solutions today
Universolutions received a small business innovative award for our proposal evaluation system. Our warrant management system has helped in increasing efficiency and creating a paperless environment to our clients.
We consider ourselves successful only when our client is 100% satisfied with our performance.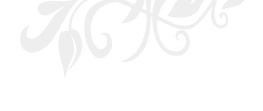 SBA 8(a) Certified

Contact Info
Universolutions, LLC.
5510 Cherokee Ave, Suite 230
Alexandria, VA 22312
By Phone:
+1 703-313-9777
+1 571-765-3380
Home
>>
Contract Vehicles

Contract Vehicles
GSA IT Schedule 70:
Special Item Numbers

132-33/132-33 - Perpetual Software License
132-34/132-34 - Maintenance of Software
132-51/132-51 - Information Technology Professional Services
SIN 132-52 -System hosting

Contract Number
GS-35F-0481X
Contract Period
July 5, 2011 - July 4, 2021
Eligible Buyers
All federal agencies, other specified activities and agencies, state and local government agencies
Universolutions has GSA IT Schedule 70 to provide IT services and products for federal government agencies as well as state and local government agencies. This schedule is valid from July 5, 2011 through July 4, 2021. Universolutions has listed several labor categories under this GSA schedule to meet requirements at the right level to provide information technology services.

Universolutions also received an approval from GSA to make a system called KOMIS available as a product to federal government agencies. This system assists in managing warrants and CLPs of contracting officers. It is available as a commercially off the shelf (COT) product or software as a service (SAS) for federal government agencies.
Navy SeaPort-e
Universolutions has been awarded the Navy SeaPort-e contract for the period of 6/30/2016 to 4/4/2019. Universolutions is approved for the following zones under this contract:
| | |
| --- | --- |
| Zone 1 | Northeast Zone |
| Zone 2 | National Capital Zone |
| Zone 3 | Mid Atlantic Zone |
| Zone 4 | Gulf Coast Zone |
| Zone 5 | Midwest Zone |
| Zone 6 | Southwest Zone |
| Zone 7 | Northwest Zone |