providing tomorrow's solutions today
Universolutions received a small business innovative award for our proposal evaluation system. Our warrant management system has helped in increasing efficiency and creating a paperless environment to our clients.
We consider ourselves successful only when our client is 100% satisfied with our performance.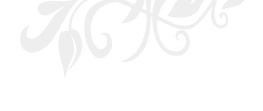 Contact Info
Universolutions, LLC.
6365 Rolling Mill Place, Suite 101
Springfield, VA 22152
By Phone:
+1 703-313-9777
+1 571-481-4248
Home
>>
Contract Vehicles
Contract Vehicles
GSA 8(a) STARS II
Universolutions is proud to announce that GSA has awarded us a prime vendor contract for the General Service Administration 8(a) Streamlined Technology Application Resource for Service (STARS) II Government Wide Acquisition Contract (GWAC).
The 8(a) STARS II GWAC is designed to promote small business utilization when purchasing information technology (IT) services or IT services-based solutions for the federal government. The 8(a) STARS II program is reserved exclusively for qualifying certified 8(a) small business concerns as the prime contractors per Federal Acquisition Regulation (FAR) 19.8.
Contract Number
GS00Q17GWD2313
DUNS number
090015079
Award Date
06/14/2017
Expiration Date
8/30/2021
STARS II Features Include

Directed task orders up to $4 million each
Contract types include: fixed price, labor hour, and time and materials terms
Five-year base with one five-year option
$10 billion program ceiling
Directed task orders up to $4M
Permits other direct costs when it is integral and necessary to the IT effort
Access to exceptionally qualified 8(a) small business industry partners
Pre-competed, easy-to-use contract with streamlined ordering procedures based on FAR 16.505
Compliance with Section 843 of the National Defense Authorization Act (NDAA) of 2008 and Section 863 of NDAA 2009
No protests on orders under $10M, except on the grounds that the order increases the scope, period, or maximum value of the GWAC

8(a) STARS II benefits

Allows for long-term planning of large-scale program requirements
Enables federal clients to earn 8(a) socioeconomic credits
A low user access fee built into contractor's ceiling price
Saves time and money by reducing procurement lead time
Pre-competed, easy to use contracts
Enhanced opportunities for 8(a) firms
Offers flexibility of contract types to mitigate risk
Offers access to a pool of contractors with additional industry credentials