providing tomorrow's solutions today
Universolutions received a small business innovative award for our proposal evaluation system. Our warrant management system has helped in increasing efficiency and creating a paperless environment to our clients.
We consider ourselves successful only when our client is 100% satisfied with our performance.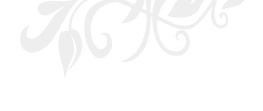 Contact Info
Universolutions, LLC.
6365 Rolling Mill Place, Suite 101
Springfield, VA 22152
By Phone:
+1 703-313-9777
+1 571-481-4248
Universolutions: About the company
Universolutions is a northern Virginia based small business dedicated to bringing innovative solutions to federal government agencies. Universolutions has a highly credential team of experts with extensive experience who are providing a broad spectrum of services to meet its client's needs.

We specialize in the full life cycle development of customized, mission-critical and scalable applications to address strategic and operational objectives. Through our client experiences and studied process management models, we employ the latest technology and development methodologies to help federal government agencies maximize performance.

The quality in our services is defined by our proven implementation methods, experience and process. The primary benefits associated with our proven methods and procedures include a delivered solution on time and within budget, while bringing the desired functionality with products and services that exceed client expectations. Since Universolutions' creation in 1999, we have established and developed a solid reputation for reliability and quality by serving an extensive and diverse industry expertise, in a wide array of professional service industries.