providing tomorrow's solutions today
Universolutions received a small business innovative award for our proposal evaluation system. Our warrant management system has helped in increasing efficiency and creating a paperless environment to our clients.
We consider ourselves successful only when our client is 100% satisfied with our performance.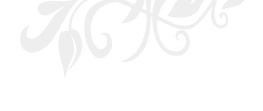 Contact Info
Universolutions, LLC.
6365 Rolling Mill Place, Suite 101
Springfield, VA 22152
By Phone:
+1 703-313-9777
+1 571-481-4248
Universolutions: Partners
Enterprise of the Future (Knowledge Management)
Universolutions has partnered with an institute called "Enterprise of the Future" at GWU. Dr. Art Murray, Co-Director of the Enterprise of the Future program, has decades of experience in knowledge management. More..



Institute for Crisis, Disaster and Risk Management (ICDRM)
Universolutions has a strong alliance with ICDRM. We partner with ICDRM in projects which require expertise in crisis, disaster and risk management. ICDRM is well recognized in the field of crisis, disaster, emergency and risk management. It is headed by Dr. John R. Harrald. More..



Advanced Research Institute (ARI)
ARI is a highly credential research institute of Virginia Tech. ARI is headed by Dr. Saifur Rahman. Universolutions has formed a strategic alliance with ARI in Renewable Energy technology fields for conducting joint research using renewable energy in developing consumer products. Its partnership with ARI strengthens Universolutions with highly credential energy experts in the field of renewable energy and environment. More..