providing tomorrow's solutions today
Universolutions received a small business innovative award for our proposal evaluation system. Our warrant management system has helped in increasing efficiency and creating a paperless environment to our clients.
We consider ourselves successful only when our client is 100% satisfied with our performance.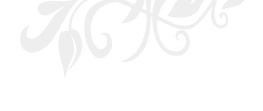 SBA 8(a) Certified
Contact Info
Universolutions, LLC.
5510 Cherokee Ave, Suite 230
Alexandria, VA 22312
By Phone:
+1 703-313-9777
+1 571-765-3380
Contact Us
If you have any questions on our services, products or any other issues related to Universolutions, please feel free to contact us. You can call us, write an email or fill out the requesting form. We will get back to you as soon as possible.
Address:

Universolutions, LLC.
5510 Cherokee Ave
Suite 230
Alexandria, VA 22312


Phones:

+1 703-313-9777
+1 571-765-3380


Fax:

+1 703-313-4787

Email:

General questions: info@u-email.com