providing tomorrow's solutions today
Universolutions received a small business innovative award for our proposal evaluation system. Our warrant management system has helped in increasing efficiency and creating a paperless environment to our clients.
We consider ourselves successful only when our client is 100% satisfied with our performance.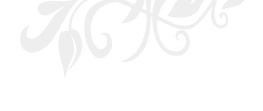 SBA 8(a) Certified
Contact Info
Universolutions, LLC.
5510 Cherokee Ave, Suite 230
Alexandria, VA 22312
By Phone:
+1 703-313-9777
+1 571-765-3380
KOMIS (Contracting Officer Management Information System for Warrant Management)
Universolutions, LLC. developed a system to automate the business process of warrant, FAC-C and FAC-COR management and tracking CLPs.
The system allows organizations to request warrants, FAC-Cs and FAC-CORs online and also track the CLPs and status of the warrant, FAC-C and FAC-COR throughout the review process. The system automatically verifies the requirements needed for the requested warrants. It generates the warrant, FAC-C and FAC-COR certificates for those that are approved and allows to sign electronically. It is also a managerial tool which generates several reports, which assists in the senior management level decision making process. The system is a knowledge repository for all warrant, FAC-C, FAC-COR and CLP data.

Benefits:
Interactive and user friendly
Secured
Increased efficiency
Saves time
Reduces administrative cost
No mailing cost
Validates requirements
Defines accountability
Standardizes requirements
Creates a permanent record in a Knowledge Management component of the system
Captures education, training and experience (key decision making information for approving warrants)
Generates Warrant Certificates, Appointment Memos, etc.
Allows to check the status of a warrant request
Generates managerial reports
Can be accessed from anywhere through the Internet or intranet