providing tomorrow's solutions today
Universolutions received a small business innovative award for our proposal evaluation system. Our warrant management system has helped in increasing efficiency and creating a paperless environment to our clients.
We consider ourselves successful only when our client is 100% satisfied with our performance.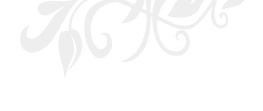 Contact Info
Universolutions, LLC.
6365 Rolling Mill Place, Suite 101
Springfield, VA 22152
By Phone:
+1 703-313-9777
+1 571-481-4248
PRISMO (Prismo Systems)
Universolutions, in collaboration with Prismo Systems Inc., introduces a unique, state of the art, advanced cyber security breach detection & response system called Prismo.
Every Enterprise has been hacked and will be hacked again. Perimeter breaches will continue to increase in our borderless digital era as the workforce is liquid and applications are distributed and meshed across multiple clouds. Enterprises need to detect and remediate perimeter incursions before a data breach or a denial-of-service attack like ransomware.
Today's detection and remediation process relies excessively on human security experts making it expensive, slow to react and error-prone. To solve this problem, Prismo has built the first integrated Breach Detection and Response system (SOC-OS) with a ground-breaking architecture which delivers zero false positives and zero data breaches.

Features:
Audit and Compliance

User activity by employee, group, contractor, partner, device, location
Application execution across the hybrid cloud for both traditional and modern applications
Privileged user activity (admins, root and service accounts)
Continuous asset discovery

Threat Identification

Policy violations
Multi-dimensional anomaly detection
Activity signatures

Incidence Response Automation

Alert validation
Containment
Root-cause analysis
Impact analysis
Remediation

Visual Analytics

Multi-dimensional representation
Zoom-in, zoom-out, drill-down
Interactive search
Time-shift analysis, traceback

Enterprise Grade Features

Multi-year data retention
Scale to 100K+ users and machines
Highly available
Windows and Linux environments
Customer data stored on-premise
Benefits:
Protection Against Multiple Attack Vectors

APTs
DDoS
Ransomware
Insider threats
Social engineering

Detect Malware Anywhere in Enterprise

On user devices (desktop, laptop, BYOD), servers (on-premise or cloud)

Detect Compromises to Employee, Contractor or Partner Credentials

Social engineering, phishing, insiders, privilege escalation
High value employees (admins, CxOs)

Server-Side Exploits Detected

Application vulnerabilities (webserver exploits, buffer overflow, heap spraying, backdoors in open source or 3rd party appliances and software)
Injection attacks (process, DLL, code)

Delivered As-a-Service
Reduce 'Dwell Time' of Threats

From average of 250 days to minutes

Savings

Alert validation and incidence response: $2M per year
Breach insurance: $4M+ per incidence
Hiring, training or retaining skilled security experts