providing tomorrow's solutions today
Universolutions received a small business innovative award for our proposal evaluation system. Our warrant management system has helped in increasing efficiency and creating a paperless environment to our clients.
We consider ourselves successful only when our client is 100% satisfied with our performance.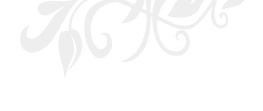 Contact Info
Universolutions, LLC.
6365 Rolling Mill Place, Suite 101
Springfield, VA 22152
By Phone:
+1 703-313-9777
+1 571-481-4248
Business Impact Analysis
What is the possibility that your business system could fail and disrupt normal business functions? How long could your business operate while the system is down?

What would be the cost of your system recovery? At Universolutions, we will help you identify your critical business needs. We review the important functions performed by the various departments in the business then identify and document the key processes, functions and data necessary for the department to conduct its daily operations competently. We conduct an assessment of the short-term business impact, unrecoverable business losses if any disruption occurred and help establish priorities and policies within departments for the overall recovery of the business. We understand that with an in depth analysis of the critical business functions you can prevent or recover your business from financial losses.