providing tomorrow's solutions today
Universolutions received a small business innovative award for our proposal evaluation system. Our warrant management system has helped in increasing efficiency and creating a paperless environment to our clients.
We consider ourselves successful only when our client is 100% satisfied with our performance.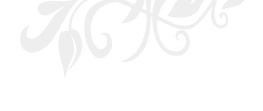 SBA 8(a) Certified
Contact Info
Universolutions, LLC.
5510 Cherokee Ave, Suite 230
Alexandria, VA 22312
By Phone:
+1 703-313-9777
+1 571-765-3380
Decision Support System
We can help you setup an interactive computer-based system that helps decision makers use communication technologies, data, documents, knowledge and/or models to identify and solve problems. Under Small Business Innovative Research seed money, we developed a web-based Decision Support System that follows the FAR requirements and supports the normal procurement process from a generation of requirements to post award actions. Unique to this application, not found in other systems, is the Source Selection feature that automates the proposal evaluation process.