providing tomorrow's solutions today
Universolutions received a small business innovative award for our proposal evaluation system. Our warrant management system has helped in increasing efficiency and creating a paperless environment to our clients.
We consider ourselves successful only when our client is 100% satisfied with our performance.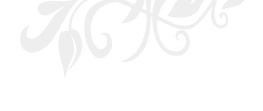 Contact Info
Universolutions, LLC.
6365 Rolling Mill Place, Suite 101
Springfield, VA 22152
By Phone:
+1 703-313-9777
+1 571-481-4248
Database/Data Warehouse Development
Database development: We can help you setup an interactive computer-based system that helps decision makers use communication technologies, data, documents, knowledge and/or models to identify and solve problems. Under Small Business Innovative Research seed money, we developed a web-based Decision Support System that follows the FAR requirements and supports the normal procurement process from a generation of requirements to post award actions. Unique to this application, not found in other systems, is the Source Selection feature that automates the proposal evaluation process.

Data warehousing: We can help you reduce time and effort spent assembling data in order to prepare analyses. You can cut down requests to custom queries as users' needs change and spend less time chasing the location of a report or a particular piece of data, and more time spent analyzing data to guide your business. We have developed a successful system for the National Guard bureau.