providing tomorrow's solutions today
Universolutions received a small business innovative award for our proposal evaluation system. Our warrant management system has helped in increasing efficiency and creating a paperless environment to our clients.
We consider ourselves successful only when our client is 100% satisfied with our performance.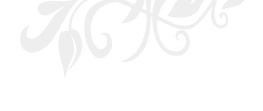 Contact Info
Universolutions, LLC.
6365 Rolling Mill Place, Suite 101
Springfield, VA 22152
By Phone:
+1 703-313-9777
+1 571-481-4248
Program Evaluation
This is a client unique service in which we use:

Professional evaluators
Scientific research procedures
Cutting edge technology application tools to collect, analyze and interpret data
Expert statisticians and statistical tools
Universolutions' program evaluations are designed to:

Provide insight into how the program is operating
The extent to which the program is serving its intended beneficiaries
Identify program strengths and weaknesses
Determine cost effectiveness
Identify potential productive directions for the future
Universolutions' program evaluations provide relevant information to help decision makers:

Set priorities
Allocate resources
Facilitate the refinement of structures and activities
Improve quality and standards
Change and improve policies and practices
Universolutions' evaluations are consistent with the increased government requirement for program accountability.