providing tomorrow's solutions today
Universolutions received a small business innovative award for our proposal evaluation system. Our warrant management system has helped in increasing efficiency and creating a paperless environment to our clients.
We consider ourselves successful only when our client is 100% satisfied with our performance.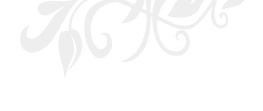 Contact Info
Universolutions, LLC.
6365 Rolling Mill Place, Suite 101
Springfield, VA 22152
By Phone:
+1 703-313-9777
+1 571-481-4248
Intelligent Transportation System (ITS)
The objectives for ITS are to enhance driver and passenger safety, maximize driver's performance, alleviate traffic congestion, manage the highway incidents, automate the highways and vehicles, and improve the environment using the cutting edge technologies in transportation, communication and information systems.

Areas of our ITS services:
Driver's Performance
Driver Information
Vehicle Navigation
Highway Incident Management
Driver's Performance
We provide consulting services to evaluate and maximize a driver's performance. Our team has expertise to develop an automated system in which the driver's action data, such as steering, acceleration and braking, as well as vehicle data, such as speed, roll, pitch and yaw are collected, analyzed and a comparative results report with expected and real data is produced. Warning and advisory messages are generated for the driver to correct his/her driving error.

Driver Information
We have expertise to design and develop a driver information system to assist the driver to choose an optimum route based on real time traffic information. The system also disseminates information to the driver about the traffic condition based on the dynamic traffic database and analyses.

Vehicle Navigation
We provide consulting services on a voice activated vehicle navigation system using GPS mapping and satellite communication. Whether you want to find a facility or direction to your destination, the navigation system provides you step by step driving directions.

Highway Incident Management
The objectives of the state-of-the-art highway incident management system are to automatically detect a highway incident to minimize detection, response and clearance time to effectively manage a highway incident. We have expertise to provide consulting services to design such a state-of-the-art highway incident management system. We also provide services to evaluate the highway incident management system.
For more information on ITS please contact Dr. Deepak Shrestha at deepak@u-email.com