providing tomorrow's solutions today
Universolutions received a small business innovative award for our proposal evaluation system. Our warrant management system has helped in increasing efficiency and creating a paperless environment to our clients.
We consider ourselves successful only when our client is 100% satisfied with our performance.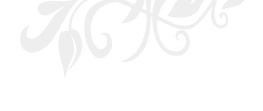 Contact Info
Universolutions, LLC.
6365 Rolling Mill Place, Suite 101
Springfield, VA 22152
By Phone:
+1 703-313-9777
+1 571-481-4248
IT Training
With its highly trained and experienced team, Universolutions can assist your staff in getting up to date on the latest information technology. We have provided IT certification training as well as customized training to several federal government and corporate clients. Some of these clients include the National Guard Bureau, the U.S. Army Corps of Engineers and the Army Contracting Agency.